Whether you're a first-time toker or an experienced budmaster, the sheer number of marijuana strains can sometimes be overwhelming. Though each strain of weed breaks down into one of three categories — Indica, Sativa, or hybrid (most are hybrid) — the minute details of each strain can make all the difference when determining the best cannabis strain for you.
Different marijuana strains, with names like Sour Diesel or Granddaddy Purple, have distinct flavor profiles, THC percentages, Indica/Sativa ratios, and intended effects. Then, of course, there are the differences you can't measure by content percentages: the way each strain actually makes you feel once ingested.
The occasions for which users choose to use cannabis also vary. Some may be looking for an energizing night out, others for a relaxing night in, and some for relief from physical or mental ailments.
To help newbies start building their cannabis pallet and to encourage veterans to try something new, we've compiled a few of the most popular strains out there, categorized by what they're best at.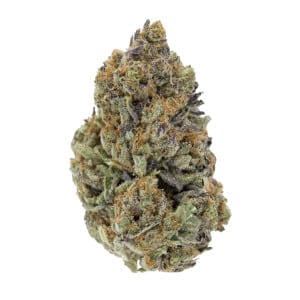 Georgia Pie – To Medicate
A favorite of medical marijuana users, Georgia Pie is a Sativa dominant strain that'll help with both physical and mental ailments without sapping your energy. It's the type of strain designed for regular use, with users noting particular benefits for those struggling with depression, pain, or stress.
Georgia Pie features 26% THC content and is known for its extremely specific flavor profile (which inspired its name). While you'd undoubtedly have a fun night out with Georgia Pie, we think it excels most as a go-to strain for long-lasting relief that won't interfere with your day. Wallflower currently offers other sativa strains very close to this one, such as Pellegreeno and Project 4510.
Root Beer Cream – To Hit The Town
Root Beer Cream is pure Sativa-dominant hybrid, which is known as the more energetic strain when compared to its "in-the-couch" counterpart Indica. What this means is that Root Beer Cream provides all of the euphoric effects you'd expect from cannabis without the stereotypical "stoned" feeling.
It comes complete with a sweet, pine-hinted flavor profile and a 25% THC percentage. Because of that, we feel that it's a perfect strain to hit the town with — a social strain more suited for grabbing drinks with friends than hanging around the house. You can check it out in a flower form.
Gas Powered Cake – To Tackle Your To-Do List
Gas Powered Cake is one of the most popular strands around for a reason. A spirited sativa, it features a slightly moderate THC potency (27%) and delivers strong feelings of euphoria. Amazingly, it also often sparks bursts of energy and creativity.
Bringing out the best of intensity of a purely Sativa strain, Gas Powered Cake is perfect for knocking off the most pressing items on your to-do list. It'll keep you clear and motivated while making you feel good enough to forget you are doing work — what's not to like!
Bio-Jesus – To Chill Out
Much like the natural phenomena it takes its name after, Bio Jesus is the type of strain to sit back and enjoy. An Indica-dominant hybrid strain, it assures a relaxing body high and acts as effective stress relief. With an 25% THC level and sweet and spicy flavor profile, Bio-Jesus delivers a chilled-out good time.
Its muscle-relaxing properties and body high also make Bio-Jesus a strong contender for those with chronic pain. Users report relief from physical pain and insomnia, as Bio-Jesus makes sure everyone has the chance to chill. It's perfect for a cool-down after work or a lazy Sunday. Check out Bio-Jesus here.
Pink Champagne – To Sleep
An Indica dominant, Pink Champagne brings intense relaxation and dreamy sleepiness. With its signature purplish bud and berry aroma, users often experience an intense body high and heightened levels of drowsiness, making it perfect for anyone struggling with insomnia or anxiety.
Pink Champagne has become a mainstay in the Indica realm for a reason. It delivers a no-strings-attached, easy high that will eventually lull you into a deep, enjoyable sleep. Grab Pink Champagne here in various sizes.
Garlic Cookies Popcorn – To Laugh
Nature's Chemistry houses the Garlic Cookies strain, an Indica dominant hybrid that brings a classic high. The strain relaxes the body and induces some of the most intense feelings of euphoria of any strain. It's the type of marijuana strain that'll help you ease your grip, smile, and giggle the night away.
With a THC level of 34% and a minty flavor, Garlic Cookies deserves to be a go-to for those suffering from chronic pain and those simply looking for a good time alike. Yes, just about every strain of cannabis is designed for good feelings, but this truly delivers. Check out Diamond: Garlic Cookies to get you started!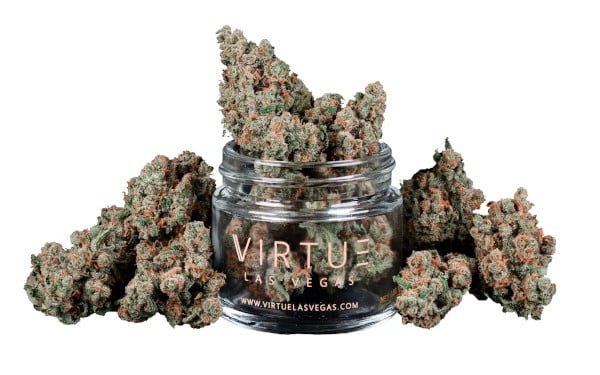 Pure Haze – All Around
Blue Dream is a Sativa hybrid, meaning it hits a beautiful balance while providing users with that extra kick of energy. Low in CBD but packing a punch with an 25% THC level, Pure Haze is a great all-around choice if you're not sure what direction your night is headed.
Such properties also lend Pure Haze to being a solid option for medical marijuana users, particularly those dealing with depression and chronic pain, as it brings relief to the body without drowsiness. Generally uplifting, Pure Haze is a catch-all strain that deserves a spot in any cannabis user's playbook. Grab Pure Haze flower here.
Conclusion
While they are some of the most popular, these seven strains are merely the tip of the iceberg when it comes to the best cannabis strains. The types we mentioned are an incredible jumping-off point, many even have several spinoffs and variations, but feel encouraged to explore and experiment once you have the basics down.
Follow the overarching themes – Indica leaning strains for sleepier times, Sativa for more energized experiences – and match them to your goals to find your optimal strain. And remember that different strains hit different people in a variety of ways, it's part of the fun. Like most things in life, your choice of cannabis is going to be a matter of opinion. Go define your taste!