Shopping for the holiday season can be a challenge. Between crowded sales, online shipping delays, and the difficulty of finding the perfect gift, it takes a lot to make the holidays happen. To make things just a bit easier, we've assembled a holiday gift guide for the cannabis lovers in your life. Take the season a bit higher with these gifts that are sure to be a huge hit.
FLOWER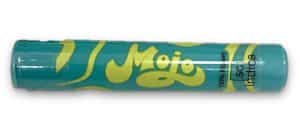 Cannabis flower is the easiest gift to make the cannabis lover in your life overjoyed. Wallflower offers a variety of strains from the best cannabis brands around. If you want to reduce the work of rolling up a joint, their pre-rolls by Mojo Cannabis are the perfect option.
EDIBLES
Sweet or salty? Celebrate the holiday season with the yummiest edibles on the market. These organic, premium treats take the word "edible" to the next level. PB&J Pretzel Snacks by Evergreen Organix come in a pack of 10, making it easy to maintain a proper dosage based on your cannabis tolerance. This gift provides a bit of nostalgia with its classic lunchbox combination. Other perks include the fact that infused snacks like these are helpful in alleviating anxiety, chronic pain, and more.
ACCESSORIES
Show that you care about the cannabis lover in your life without breaking the bank. A lighter is the perfect way to — literally — brighten the holiday season. These branded Wallflower Cannabis House lighters are the perfect stocking stuffer and a great way to show off your favorite Las Vegas dispensary.
Another accessory you cannot go wrong with are rolling papers. Papers are an essential part of a cannabis lover's life. Our premium Wallflower Rolling Papers 
SELF CARE
If there's a cannabis lover in your life who may not want the psychoactive effects of THC, kick the relaxation up a notch with a CBD Bath Bomb by Pualani.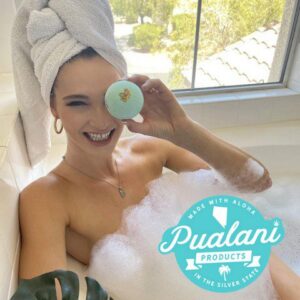 Crank the cozy dial up even more by zeroing in on especially relaxing scents like lavender. In fact, turn it into a spa kit by springing for a face mask, candle, and maybe even some moisturizer. Wallflower also sells Lavender Soothing CBD Lotion. Wrap it all up and promise a night of pure, premium relaxation for the special someone in your life.
Start shopping with confidence this holiday season! These gifts will make any cannabis lover's holiday season especially merry and bright.