Since we initially opened our doors in August 2021, we've enjoyed being your Las Vegas neighborhood dispensary. We are extremely proud and elated to invite you to The Great Grand Reopening of Wallflower Cannabis House!
We have made a variety of updates and changes to our hours, building, services, and more. We are now open 24 hours a day, 7 days a week. Any time you are in the mood to consume, our dispensary is the place to go. Our shelves are stocked with your favorite cannabis products – flowers, edibles, concentrates, tinctures, and more!
New Hours:
In-Store Sales: 24/7
Curbside Pickup: 24/7
Delivery: 11am – 11pm
Drive-Thru: Coming Soon!
Other new additions include:
Debit Cards Now Accepted
Brand New Sales Floor
Celebrate our Great Grand Reopening from Friday, November 12, 2021 – Friday, November 19, 2021. We are offering Daily Deals on your favorite cannabis brands every day. Stop in to visit us!
Daily Deals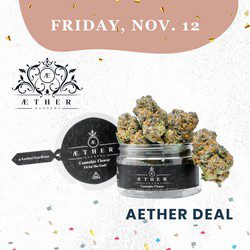 $100 Ounce Shakers from Aether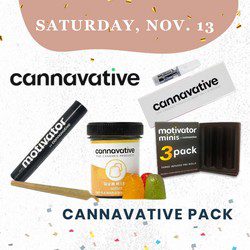 $60 Cannavative Pack
0.5g Live Clear Cart
Mini Motivator
Infused Pre-roll Pack
100mg Gummies
1g Pre-roll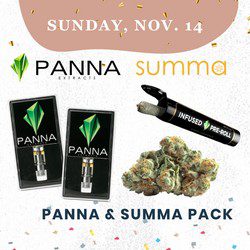 $65 Panna & Summer Pack
(2) 0.5g Pannacarts
Panna Infused Pre-roll
Summa 3.5g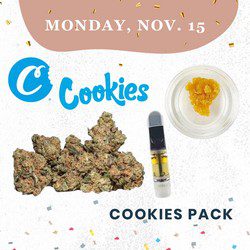 $65 Cookies Pack
1g Concentrate
Cookies 3.5g
0.5g Vape Cart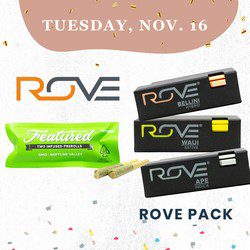 $60 Rove Pack
(3) 0.5g Vape Carts
Featured Farms Infused Pre-roll 2pack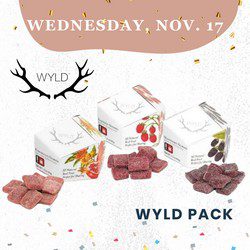 $60 Wyld Pack
(6)100mg gummies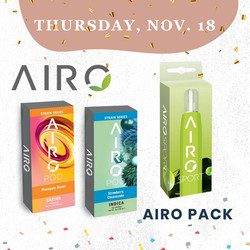 $50 Aero Pack
(2) Airo 0.5g Vape Carts
Airo Sports Battery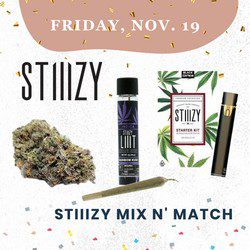 $75 Stiiizy Mix N' Match Any Pack
Stiiizy Vape Battery
(4) Stiiizy 1g Pre-rolls
0.5g Stiiizy Cart
Stiiizy 3.5g
Be on the lookout for the announcement of our 24-hour drive-thru service.
Earn points towards cannabis freebies and discounts when you sign up for the Wallflower Deals & Rewards Program. The more you buy, the more you save.
Thank you to everyone who signed up for our Great Grand Reopening Raffle. Stay tuned for the winner announcement.